THE STORY OF A LIFE DEVOTED TO ART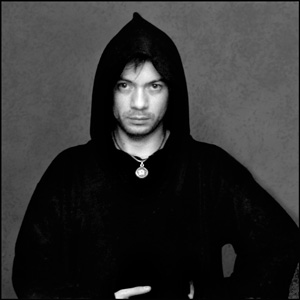 Nicolas Facundo-Rico
1976
Canadian of mainly Northern Spanish descent, I grew up in South America and the USA with my maternal kin. While still in high school and fourteen years old, I became the apprentice of a master goldsmith, who taught me for seven years. Spent the late nineties going to university in Bogotá, where I attended Los Andes, and studied Humanities and Fine Arts. In the Summer of 1999 I came to Canada with my brother and enrolled in a technical institute, to study Digital Media Design. Graduated in 2001 and started a business in art applications: NIC Objects d'Art, in 2003. Since then I have been working as a goldsmith and designer artist in various capacities and have collaborated with many individuals who sought my assistance in the creation of their products. I lived in Ontario for fifteen years since my arrival, Toronto was the backdrop to such a long period of my life. Decided to move out West in 2014 and established myself in Edmonton, Alberta. Lately, in 2019 I came to live in beautiful Okanagan valley, British Columbia. Presently residing in Penticton.
Brought up in a family where creativity is a part of life and art flourished in many forms; music, imagery and the aesthetic layout of space were things that I grew into, following the example of my parents and elders. Drawing came to me as a basic experience of life. My earliest memories include my mother always engaged in the exercise of rendering forms and concepts with lines on paper. Her own father was an architect and a gifted artist, he was another significant influence in my early years. She taught me almost everything an artist needs to know to express and realize his potential. I can't say however that I was in any way directed or influenced to become an artist. I was allowed to be myself first and foremost; no expectations or constraints were placed on me.
Natural inclination drew me to study History and to delve deeply into the Occult, Mythology and Religions. All these subjects are easily recognized in the array of symbols and concepts involved in my artwork. The legacy of antiquity is present and provides the atmosphere of my graphic and tridimensional expression. I consciously search the traditions and crafts of the millennia for inspiration and techniques to experiment with. Much of this process feels to me like a search for lost memories, amassing the pages of a scattered grimoire. Patiently and tirelessly following a path often obscured by violent emotion, I have pieced together some portions as it were of a map. The rest lay in the future. I am presently looking to catalogue and document a quantity of pieces that are relatively recent and I have yet to add to my online portfolio.
Be sure to visit in the future, there will be many additions made to my existing repertoire. Thank you very much for your interest in my artwork!
+ N.F.R +
MMXX. I. XX.